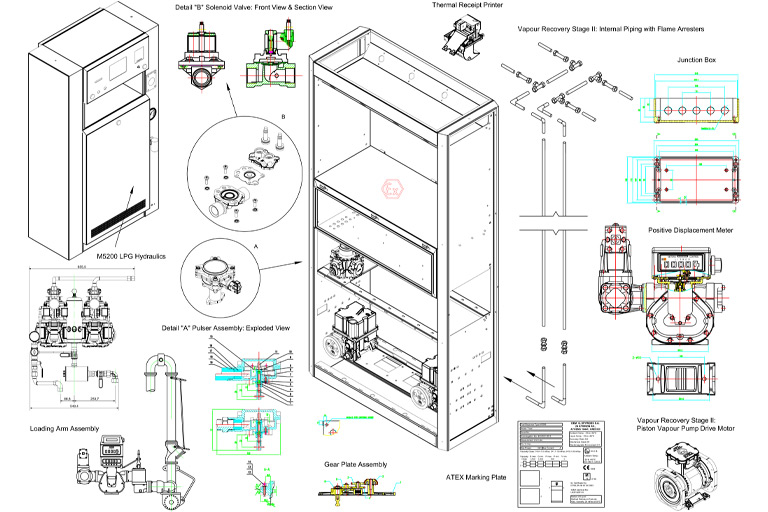 R&D department has a prominent role in Dem. G. Spyrides S.A. as it incorporates in the final product the latest technological developments available, giving at the same time innovative solutions to customer needs.
The organizational structure of the department consists of two (2) new product development teams, one for the mechanical systems and one for the electronics. These teams consist of highly trained and experienced Engineers and Technicians.
Specific customer needs are thoroughly examined and materialized as long as technical, legal and normative requirements are satisfied.
Moreover, the R&D Department is responsible for product certification according to European and International Standards. Company products are certified according to ATEX & MID Directives, for meeting all requirements for safe operation in explosive environments and also fulfilling all requirements that measuring instruments have to satisfy.