Sumps / Covers
SUMPS / COVERS
DISPENSER SUMPS
Polyethylene Dispenser Sumps, suitable for liquid fuels.
They provide reliable structural support for any type of dispenser.
Suitable for single, double or multi-product dispensers.
Easy to install
Robust construction, provides reliable structural support for the dispenser
Watertight
Specially designed for underground piping connections
Withstands high static loads
Available also with heavy duty metal frame.
SUMP COVERS
Manufactured from high resistant material, no mechanical destorsion, no bending.
Certified according to BS EN 124 Class C250 for metallic (25 t rating) and BS 124 PAS26 for plastic covers. Preffered choice for all major fuel retailers in more than 110 countries around the world.
Material not affected by fuel or other conditions -sun, corrosion, environment etc.
Watertight. Flat covers have special drainage elements, while raised covers are fully watertight, suitable for environments with high water presence.
All covers available with lock s and lifting handles – for health and safety reasons, important for retail and industrial filling stations.
Metal covers are easier to handle, compared to the lighter plastic ones, due to the spring that facilitates lifting and prevents back injuries.
Non-bolting, anti-slip surface – prevents accidents due to rain, ice etc.
Fully conductive.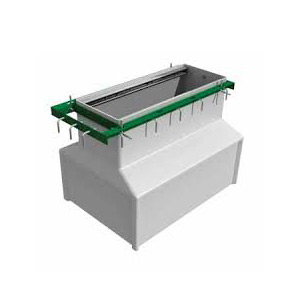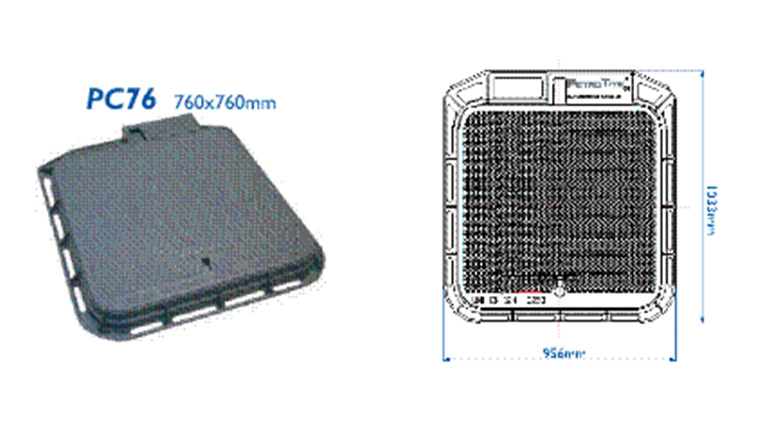 Metal Cover 76 x 76 cm - Flat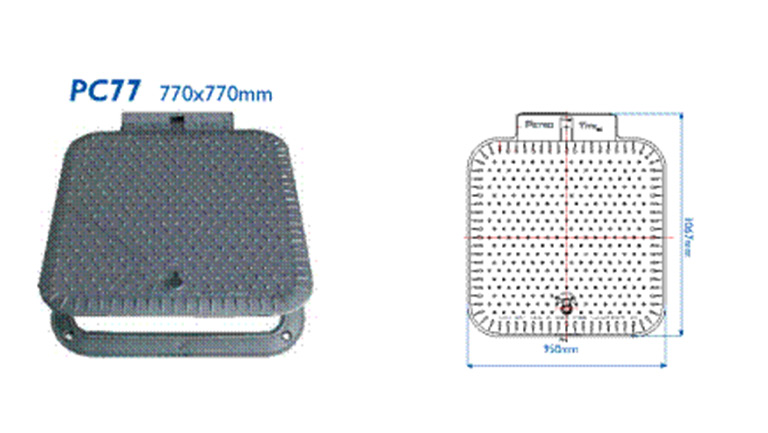 Metal Cover 77 x 77 cm – Raised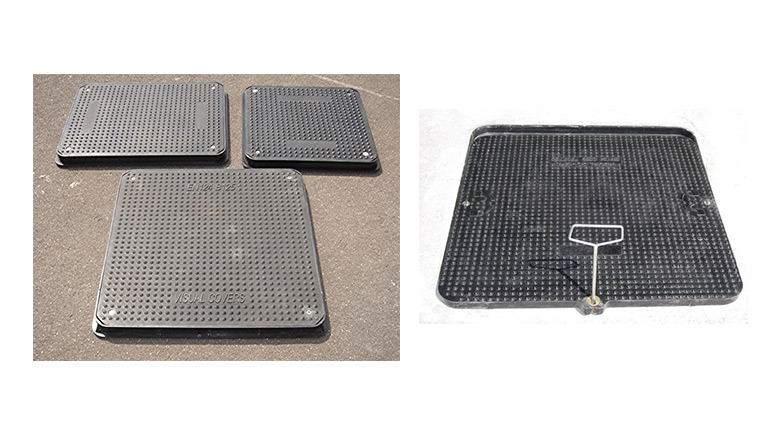 Plastic Cover 75 x 75 cm – Flat