LPG STATIONS
Spyrides Group S.A provides a Turn-Key Solution including both equipment and construction works for Auto Gas–LPG stations.
All our Engineers and Technicians are well-trained, qualified and experienced to offer you the best services, using reliable and technologically advanced European parts and equipment.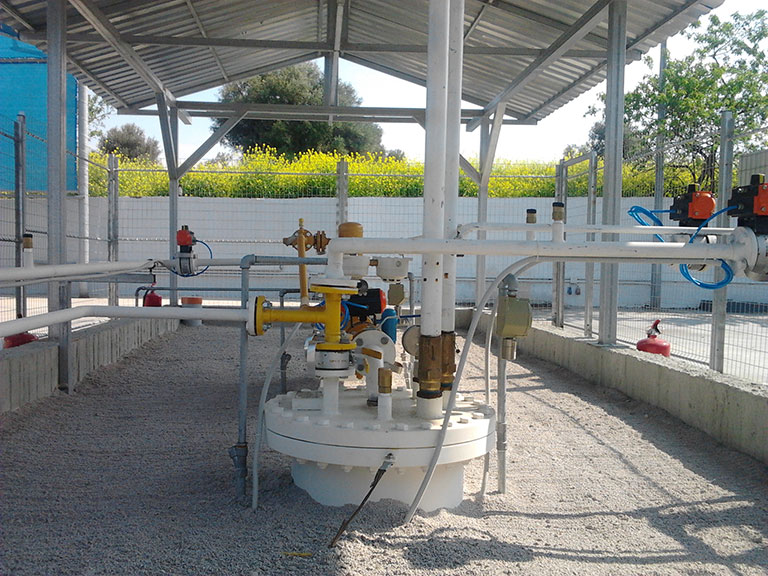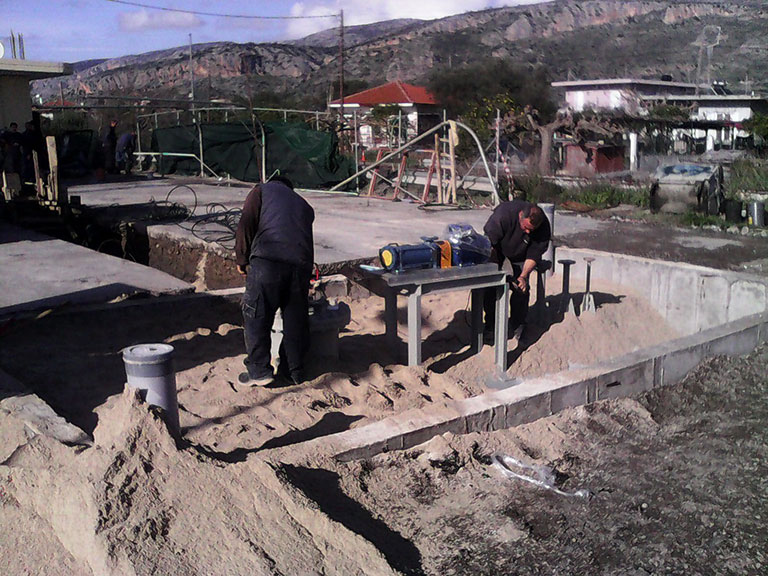 CERTIFIED TECHNICIANS
Our welders are certified according to ELOT ΕΝ 287-1, from an independent certification body, while all weldings follow ELOT ΕΝ 288-2 standards.
All equipment and parts used is from high-profile European suppliers, according to international standards (UKLPG) and tested in European countries where Auto Gas-LPG has a long history.
Design always based on safety rules and procedures, ensuring reliability and continuous operation, providing the most suitable technical solution in the most competitive price.
The use of a series of pneumatic safety valves, manually operated valves, pressure relief valves and regulating valves, ensure safe and continuous operation under all types of weather conditions, and for many years.
LPG PIPES & EQUIPMENT
For pipeworks we use seamless carbon steel pipes with high-pressure fittings, specified according to ANSI B36 10 API 5L GRADE B SCH 80.
Steel valves "Ball Valve Type" according to PN40.
High quality pneumatic safety valves, with motors specified according to international standards.
Installations are tested with radiographic tests for a 10% for all above ground networks and 100% for underground networks. Furthermore, all installations are tested with Hydraulic and Air-Pressure tests.
Upon Project conclusion, a full technical file with all relevant certificates for equipment and works is delivered to the Customer.
A further advantage is the continouus presence of our technicians to your stations all over Greece, sinceh our premises in Athens, Thessaloniki, Heraklion, Larissa and Patras enable us to provide you the highest quality maintenance services for LPG stations, in the fastest response times.
LPG Equipment
LPG Dispenser
Our Μ5200 LPG Dispenser is a high quality product, following all European Norms and Standards.
Metal parts from galvanized steel, powder coated, suitable for operation in harsh enviromnents. With filter, air eliminator, flow meter, differential valve and all other safety valves to ensure safe operation and easy maintenance.
High accuracy positive displacement flow meter, made of malleable cast iron.
• Accuracy: +/-0,6% • Inlet thread: 1" BSPP • Outlet thread: NPT
Cutting edge electronics, with big Blue back-light LCD displays, with preset keypad and safety Pulser.
Open communication by using IFSF protocol (International Forecourt Standards Forum) enabling connection to any POS System or Forecourt Control System (such as Station Guard etc.)
Equipped with Emergency Stop Button, to immediately stop LPG's flow and shut down the equipment. Presence Button to ensure an authorized person is attanding refuelling process.
Hose resistant to 90 bar rupture, according to international standards, equipped with safety break-away valve.
Nozzle and safety break-away valve of the highest quality, from well-established international manufacturers like OPW, Rego & Nettuno.
Available with 1 or 2 nozzles.
Technical Characteristics
M-5200 LPG Dispenser is available with 1 or 2 nozzles

Flow Rate
Min: 5lpm / Max: 25lpm
Working Pressure
9 - 11 bar
Max. Working Pressure
18 bar
Dimensions
930mm x 510mm x 1650mm height
LPG Equipment
LPG Tanks
Available in various capacities, with all safety accessories according to international standards: 4 excess flow valves, back-pressure valve, 2 pressure relief valves & CD35, Level Gauge Rochester 0-100%, Duo Port safety valve, Level Gauge 85%, Calibrated dipstick, Casing pipe & with flange for 15% - 85%.
Optional installation of LPG tank gauging probe of any manufacturer, in a special probe case.
Certified according to 97/23/EC (PED) Directive.
LPG Pump
Centrifugal (multistage) surface pump, with ATEX approved motor, with By-Pass valve and vapor eliminator. Available in many types.
Certified according to 2014/34/EU ATEX Directive.
Submersible LPG Pump
Multistage submersible pump, quit operation, for applications that increased flow rates are required. Equipped with internal By-Pass valve for continual cooling. Available in 2 types for 70 lpm & 100 lpm, depending on the application.
Certified according to 2014/34/EU ATEX Directive.
Piping network from steel pipes of SCH 80 type exclusively, for maximum safety. Installation designed for maximum pump efficiency and highest safety.
Network equipped with Pneumatic Ball Valves PN40, manually operated Ball Valves PN40, safety valves in critical network points, enabling continuous operation and immediate LPG fuel shut-off in case of emergency. Installation of Gas Sensors and Fire Protection System, for immediate leak detection.